BOTH DAY OR NIGHT
Available anytime for you we work around your schedule to help you get the service when you need it. Appointments are a must.
ONLINE SERVICES
Help with name brand cloud services like Synology, Google, Yahoo, Dropbox, Apple, Microsoft, and more.
MOBILE DEVICE SUPPORT
Set up  mail, calendars, contacts, documents, backups, and photos across all your whole family or office.
Get rid of nasty spyware and viruses. Keep them out with powerful protection for the whole family.
BACKUP AND RECOVERY
Get the perfect backup solution to suit your needs both offsite and on, with affordable, painless, automatic backup solutions to your personal cloud or drive with reliable reporting.
Reserve Your Appointment Today
Day or evening appointments
Support for all devices and brands
Personal, one-on-one help
Simple hourly billing
How Our Residential Service Works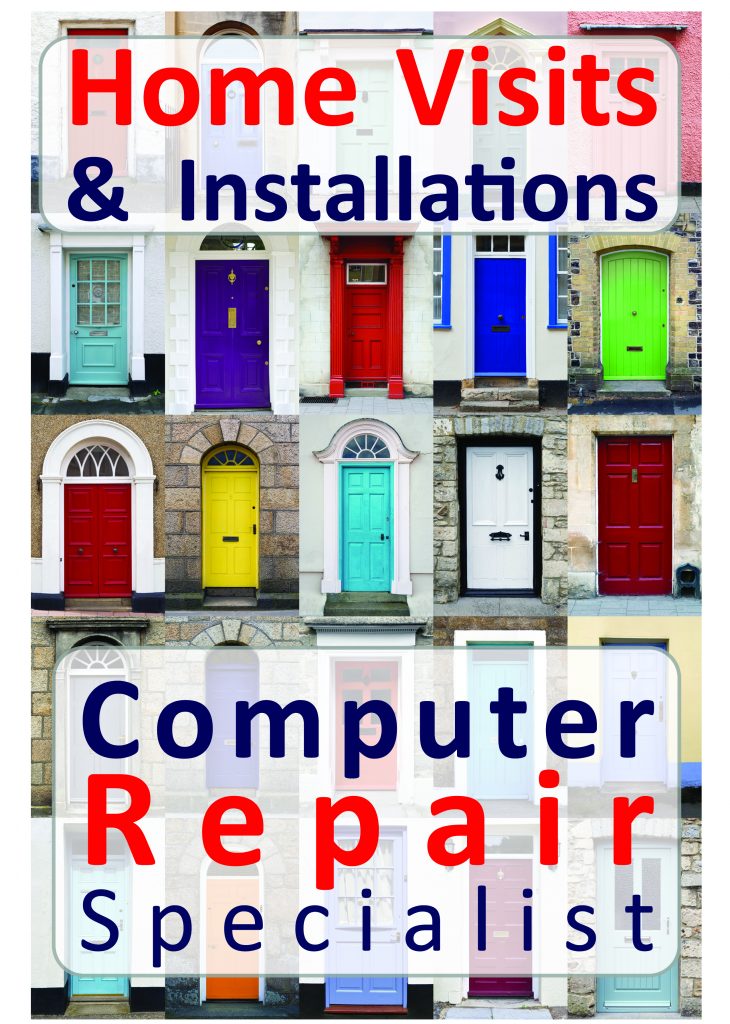 @Home  vs @Shop
Virtual Computer Repairs is dedicated to you. We offer affordable user support, training, and instruction that larger retail computer repair shops can't deliver. We can now provide all services in your home. Should the need arise to remove the computer it will be returned promptly working.
We can fix many technology problems in your home. We are able to remove viruses, resolve errors, reinstall or upgrade operating systems, and other fixes. We do not offer hardware repair such as broken screens, broken keyboards, or water damage repair onsite. If you are unsure whether we can service your need, give us a call and we'll help you figure it out.
Residential IT Support Pricing
In-Home Computer Support is provided at €60 per hour during business hours.
We provide service in the evenings, weekends, and holidays for €120 per hour.(after 12pm €180)
Appointments are one hour minimum with quarter hour increments thereafter.
Travel fees apply outside of Celbridge, 20km Max before travel time is added
You may cancel your appointment up to 24 hours in advance without penalty.